I've Learned that when someone does something nice for you, you thank them. In thanking you admit what you can't do and acknowledge how God has surrounded you with people who can do what you can't do!
So I want to thank Bishop Dale Bronner and everyone at the Capacity conference!!!! Let me explain.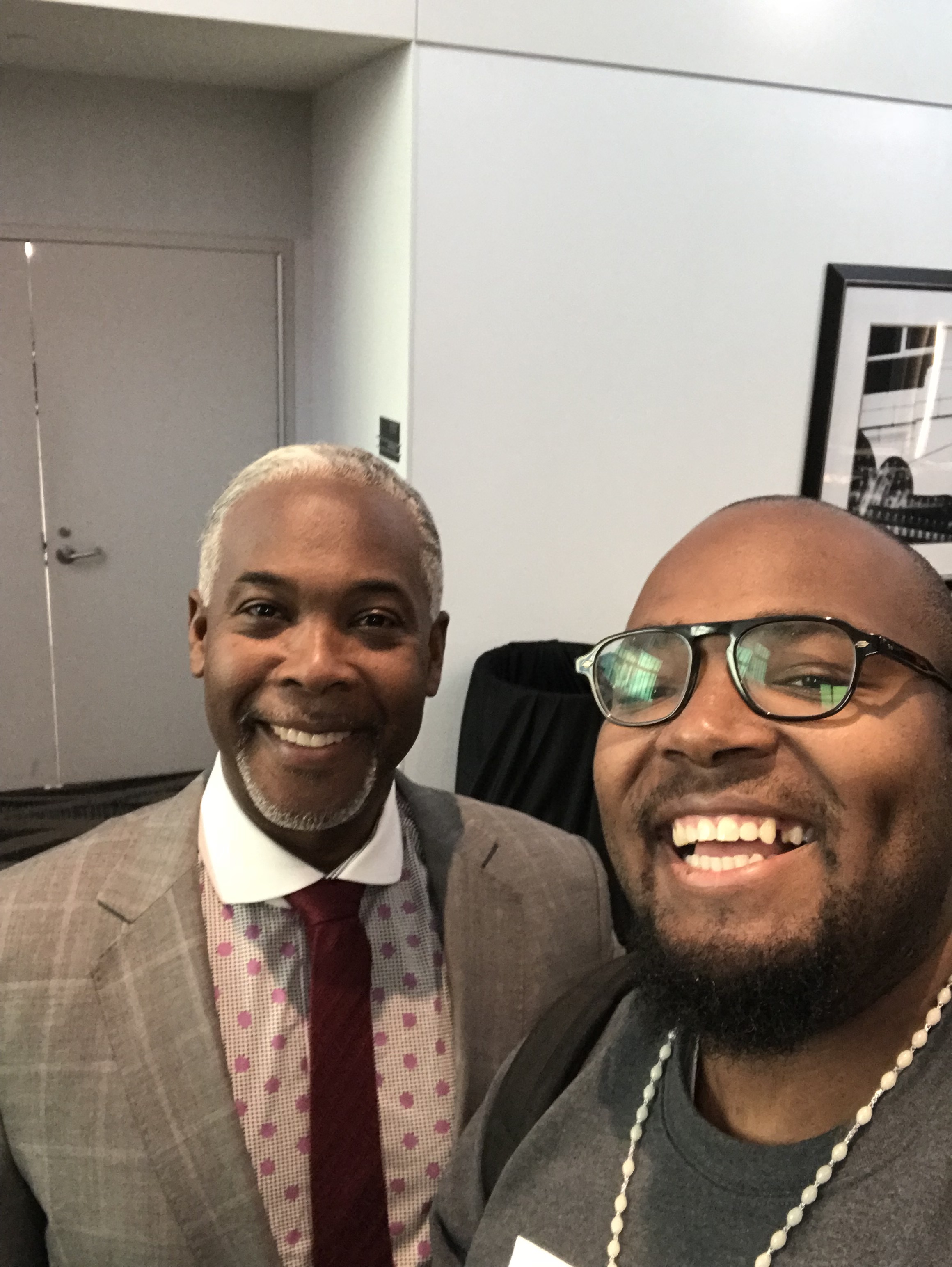 A few months ago I was praying about a conference to go to. In so doing I have to consider coming from New England with flights, hotels, car etc. The nearest conference I wanted to attend with speakers that I would listen to was in Virginia…which is quite a haul especially considering that New York toll charges are unnecessary. But then I saw an ad on facebook for a Millennial Scholarship to Attend A Conference in Atlanta, Georgia with some of the nations leading thinkers on leadership. People that I would actually listen to.
As a long shot I applied. I didn't think this was actually a real thing. They promised to cover all of my travel, hotel expenses, conference costs, and meal expenses. It can't be real.
Then I received an email that it was indeed real. Not a single dollar was spent from me or my church to attend a conference. And when I tell you I wanted to sow into this ministry so bad….For the first time I wanted to give in a conference offering.
It was absolutely phenomenal. From the relationships built, the panel discussions, the intentional programs and services…Insanely phenomenal.
Purchase Bishop Bronners Book Power Principles - Click here - Review coming soon
Purchase Sam Chand's book Bigger Faster Leadership - Click Here
Purchase E. Dewey Smith's Book A God Dream - Click Here
Purchase A.R. Bernard's Book Four Things Women want from a man - Click Here
To young preachers and pastors, when the opportunity comes to sit at the feet of people who are where you are praying to go…GO! Take advantage.
Thank you Bishop Dale Bronner.
Thank you Rev. Amos for all of your emails
Thank you Bro. Brawley for being my host
Thank you to my brothers and sisters I met at the conference
Thank you to each and every speaker for your transparency
Thank you to my wife for taking care of Cam-bam all week and Facetiming alllll week
Thank you my staff for allowing me to go and face-timing on demand for my micro-managing insecurities
Thank you to my church for being better without me
Thank you to the Lord for even making this an option.